The Link Between Holiday Stress and Headaches: What to Do About It
The Link Between Holiday Stress and Headaches: What to Do About It
Written By All Seasons Full Body Chiropractic Center, LLC on December 23, 2020
---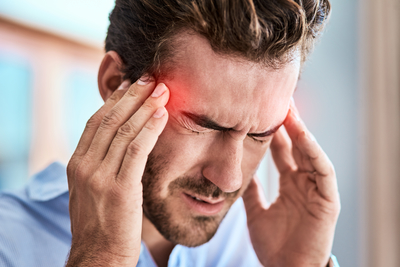 Though many people anticipate them, the holidays can be a stressful time for a lot of people.
Family drama, last-minute shopping, planning and preparing for parties while fulfilling your normal, everyday activities as well – little wonder this time of year brings on some anxiety.
Unfortunately, holiday stress can cause muscle tension, leading to debilitating headaches. You don't have time for that! Thankfully, your Fargo chiropractor can help with all-natural headache treatments.
How Holiday Stress Contributes to Neck Pain and Headaches
Stress contributes to pain in two ways.
First, it causes muscle tension. When your muscles are tight for long periods, it causes fatigue and pain.
Second, during your body's stress response, it releases various hormones and chemicals, some of which contribute to inflammation. Chronic inflammation can lead to pain and take a toll on your overall health, increasing your risk of:
Heart attack
Stroke
Cancer
Obesity
Diabetes
Chiropractic Headache Treatment – Can It Help?
To reduce pain, you need to reduce muscle tension and inflammation. Your Fargo chiropractor can help you do that with neck and headache treatment.
Spinal misalignment puts extra pressure on the muscles, ligaments, joints, and nerves. Chiropractic neck pain treatment can ease your pain by ensuring proper balance.
Additionally, chiropractic headache treatment can help pinpoint the root cause of your pain and treat that, instead of simply addressing symptoms.
For instance, if holiday stress and resulting muscle tension are the cause of your pain, your Fargo chiropractor can prescribe massage therapy or exercises that promote relaxation and flexibility.
Or, if your chiropractor determines that some of your pain is the result of dietary sensitivities, they can recommend diet and lifestyle changes that contribute to better health while reducing the occurrence of headaches.
Treat Yourself This Season with Chiropractic Neck Pain Treatment
Drs. Josh Jaeger and Paul Bekkum know first-hand the benefits of chiropractic care. With full-body chiropractic care, massage therapy, and functional medicine, your Fargo chiropractors can help you reduce holiday stress, boost immune health, and increase your energy. All of that, in addition to reducing neck pain and headaches. Talk to your chiropractors right away so you can make this your best holiday season ever.
Do you suffer from chronic headaches? Contact us at 701-356-0016 to schedule a consultation.

Posted In: Chiropractic Headache Treatment